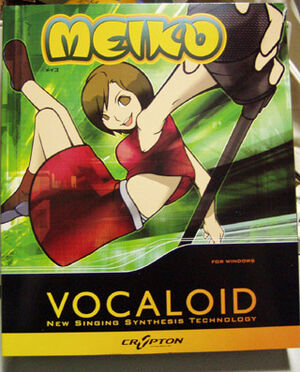 Brief overview:
MEIKO is a Vocaloid DTM (Desktop Music) software created by Crypton Future Media. She is the first Japanese vocaloid and first Japanese female Vocaloid, she utilizes the Vocaloid engine developed by YAMAHA.
Voicebank deprived from Haigō Meiko. (拝郷 メイコ)
Bad Apple!!
Ad blocker interference detected!
Wikia is a free-to-use site that makes money from advertising. We have a modified experience for viewers using ad blockers

Wikia is not accessible if you've made further modifications. Remove the custom ad blocker rule(s) and the page will load as expected.